(Last Updated On: July 6, 2022)
Today the dry dog foods are preferred as the best food for dogs. Modern science proves that your dog shares the DNA of the wolf. Years of domestication and excellent care have turned your dog from a short-lived potential foe to a long-lived best friend.
Although their DNA remains the same and their tastes demand something of the wild, their diet should provide them with all the proper ingredients and nutrition they need to thrive.
The Taste of the Wild High Prairie with Roasted Bison & Venison is a grain-free formula with sweet potatoes and peas, provides highly digestible energy for your active dog.
Made with real roasted meat, this formula offers a taste sensation like no other. Supplemented with vegetables and fruits, this hearty formula delivers antioxidants to help give your dog a healthy life.
Disclosure: This post contains affiliate links and we will be compensated if you make a purchase after clicking on our links. It doesn't add any additional cost to you.
What Are Antioxidants?
Antioxidants are compounds produced in your body and found in foods. They help defend your cells from damage caused by potentially harmful molecules known as free radicals.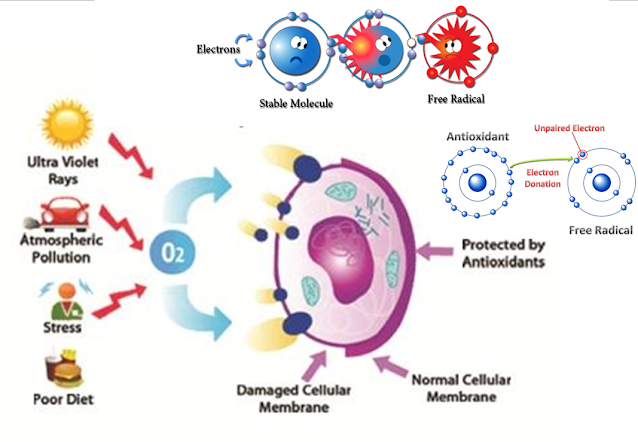 Review
Roasted bison and roasted venison combine for a unique taste that you can't find anywhere else outside the wild. 32% of this formula is protein, giving dogs the highly digestible energy they need to remain active, while vegetables, legumes and fruits provide powerful antioxidants to help maintain overall vitality. This maintenance formula is designed to meet the nutritional needs of adult dogs.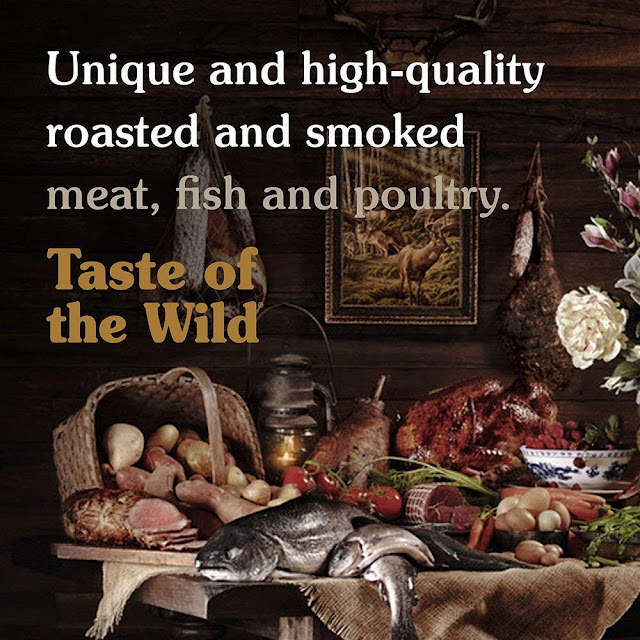 The first ingredient in this dog food is buffalo. Although it is a quality item, raw buffalo contains about 80% water. After cooking, most of that moisture is lost, reducing the meat content to just a fraction of its original weight.
The second ingredient is lamb meal. Lamb meal is considered a meat concentrate and contains nearly 300% more protein than fresh lamb.
The third ingredient is sweet potato. Sweet potatoes are a gluten-free source of complex carbohydrates in a dog food. They are naturally rich in dietary fiber and beta carotene.
The fourth ingredient is egg product, an unspecified (wet or dry?) form of shell-free eggs. Quality can vary significantly. Lower grade egg product can even come from commercial hatcheries — from eggs that have failed to hatch. In any case, eggs are easy to digest and have an exceptionally high biological value.
The fifth ingredient is pea protein, what remains of a pea after removing the starchy part of the vegetable. Even though it contains over 80% protein, this ingredient would be expected to have a lower biological value than meat and less costly plant-based products like this can notably boost the total protein reported on the label — a factor that must be considered when judging the meat content of this dog food.
The sixth ingredient includes peas. Peas are a quality source of carbohydrates. And like all legumes, they're rich in natural fiber. However, peas contain about 25% protein, a factor that must be considered when judging the meat content of this dog food.
The seventh ingredient is potato. Potatoes can be considered a gluten-free source of digestible carbohydrates. Yet with the exception of perhaps their caloric content, potatoes are of only modest nutritional value to a dog.
The eighth ingredient is canola oil. Unfortunately, canola can be a controversial item. That's because it can sometimes (but not always) be derived from genetically modified rapeseed. Yet others cite the fact canola oil can be a significant source of essential omega-3 fatty acids. In any case, plant-based oils like canola are less biologically available to a dog than fish oil as a source of quality omega-3 fats.
The ninth ingredient is tomato pomace. Tomato pomace is a controversial ingredient, a by-product remaining after processing tomatoes into juice, soup and ketchup. Many praise tomato pomace for its high fiber and nutrient content, while others scorn it as an inexpensive pet food filler. Just the same, there's probably not enough tomato pomace here to make much of a difference.
The tenth ingredient is flaxseed. Flaxseed is one of the best plant sources of healthy omega-3 fatty acids. Provided they've first been ground into a meal, flax seeds are also rich in soluble fiber. However, flaxseed contains about 19% protein, a factor that must be considered when judging the actual meat content of this dog food.
The eleventh is salmon oil. Salmon oil is naturally rich in the prized EPA and DHA type of omega-3 fatty acids. These two high quality fats boast the highest bio-availability to dogs and humans. Depending on its level of freshness and purity, salmon oil should be considered a commendable addition.
The twelveth is chicory root. Chicory root is rich in inulin, a starch-like compound made up of repeating units of carbohydrates and found in certain roots and tubers. Not only is inulin a natural source of soluble dietary fiber, it's also a prebiotic used to promote the growth of healthy bacteria in a dog's digestive tract.
The thirteenth are chelated minerals. This food contains chelated minerals, minerals that have been chemically attached to protein. This makes them easier to absorb. Chelated minerals are usually found in better dog foods.
Important Information

Buy This Product
If you like this post then don't forget to share with other people. Share your feedback in the comments section below.